20 fun alternatives to trick or treating in San Antonio this Halloween | San Antonio
6 min read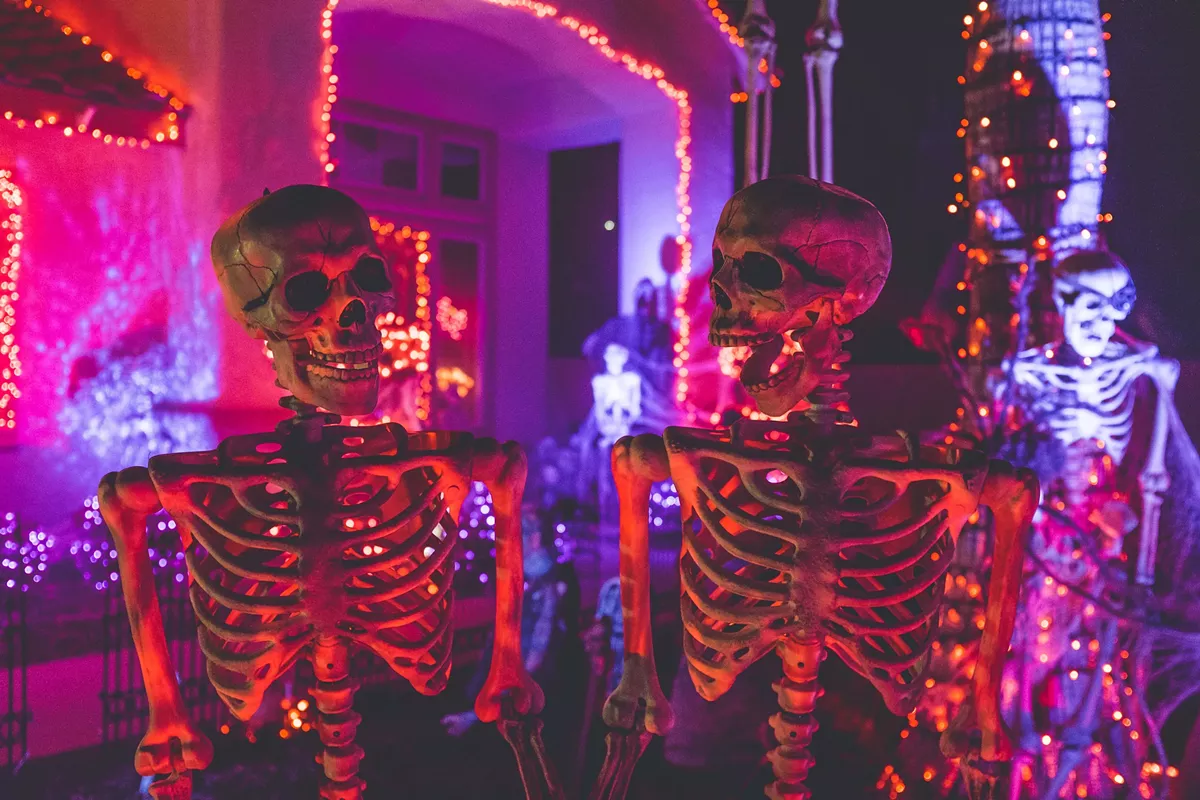 October 23, 2020



Slideshows » Arts

By San Antonio Current Staff
Who doesn't love Halloween in San Antonio? There are tons of ways to scare up fun as the cooler weather sets in.
Sadly, this year's festivities are complicated by the COVID-19 pandemic, which means many families are choosing to forgo the trick or treat tradition.
With that in mind, we rounded up fun activities for families seeking fall fun in safe, socially distant ways. In fact, these alternatives may be so enjoyable your kids won't even miss gorging on candy given away by neighbors. 

Visit a Pumpkin Patch
Get your gourd on.
What says fall more than pumpkins? There are plenty of pumpkin patches in and around San Antonio where you can take cute photos and stock up on seasonal gourds to decorate your home.
Photo via Instagram /
spring_creek_gardens
Go on a Ghost Hunt
San Antonio loves spooky shit, and there's no shortage of ghost stories and urban legends to choose from in town — from the Donkey Lady bridge or the spirits rumored to haunt San Pedro Springs Park. Whether you DIY your ghost hunt or take a haunted jaunt through town with the aid of a self-guided tour on the Junket app, it won't be hard to find a suitable place to spend an evening seeking out the dearly departed.
Photo via Instagram /
sistersgrimmtx

See a Spooky Movie at the Drive-In
Between New Braunfels' Stars & Stripes Drive-In, Rooftop Cinema Club and Mission Outdoor Theater, it's easier than ever to enjoy a nice day at the drive-in. All three theaters have plenty of spooky movies on the schedule, from classic '80s slashers to family-friendly fare.
Photo courtesy of Stars and Stripes Drive-In Theatre

Take a Hike
Now that 100+ degree temperatures are behind us, there's no better time to lace up those sneakers and take a hike, whether it's along a paved trail in one of SA's many parks, or a more ambitious route at Enchanted Rock or Government Canyon.
Photo via Instagram /
peterbnyrenphoto
Get a Slice of Pumpkin Pie from the Bill MIller Drive Through
For some people, buying a slice of Bill Miller's pumpkin pie is an annual tradition. Whether or not you're a diehard fan, picking up some pie from the San Antonio BBQ staple is an easy way to get into the fall spirit.
Photo via Instagram /
audreyrgm143
Get Lost in a Corn Maze
Start here, and good luck
Whether you're in it for the cute pictures or want to have a fun date night by getting lost in the stalks, a corn maze is a perfect fall activity. Plus, most nearby corn mazes have other fun stuff to do, including pumpkin patches.
Photo via Instagram /
tradersvillage_sa
Go All Out on Halloween Decor
The
12-foot-tall Home Depot skeleton
may be out of stock, but that doesn't mean you can't find another way to dial up the spookiness to 11 at home.
Photo by NeONBRAND via Unsplash
Pick Apples at an Orchard
Nothing says fall like apple picking. There's several orchards in the area where you can take out a basket and pick your own apples to take home with you, which is much more fun than getting them from the H-E-B produce aisle.
Photo via Pexels /
Tom Swinnen
Pour One Out at the Ghost Tracks
2902 Shane Road
Sorry, folks: it's not possible to get a "push" at the Ghost Tracks anymore, since Union Pacific leveled out that segment of the railroad in 2018. Because we can't experience that heart-dropping ghostly lurch forward any longer, we'll have to settle for pouring one out in honor of the infamous intersection.
Photo via Google Street View


Do the TikTok Ghost Photoshoot Challenge
There's a TikTok challenge for everything! For anyone feeling glum about a lack of Halloween festivities, the TikTok ghost photoshoot challenge might be the perfect cure. Just grab some sheets, cut out eyeholes, and take some delightful snapshots, either alone, or with friends. Don't forget the most important part, though — scoring your ghostly montage with Jack Stauber's "Oh Klahoma;"
Photo via Unsplash / Tandem X Visuals


Try Out a New Restaurant's Curbside Menu
Believe it or not, new restaurants have opened this year. If you're not ready to dine in, many places offer most, if not all, of their menu for curbside pickup or even delivery, so you can still experiment and see if you'll find your new favorite eatery in SA.
Photo courtesy of Lustea


Make a Dia de los Muertos Altar
With Mexican culture at the forefront in San Antonio, traditions like Día de los Muertos are visible for locals and transplants alike. Just because large events like Muertos Fest won't be happening this year doesn't mean we can't still observe the occasion. You can build a traditional ofrenda, or altar, at home to honor your departed loved ones.
Photo by Bryan Rindfuss

Go to an Outdoor Event
Crowded, indoor events are still off the table, so some local organizations have adapted by taking things outside. It's easy to find something to enjoy, from Slab Cinema's outdoor film screenings to the EDM Drive-In at Freeman Coliseum, or even a night of classical music performed by SOLI Chamber Ensemble at the Botanical Garden.
Photo via Instagram /
slabcinema
Plant Some Fall Vegetables
Just because the weather's getting colder doesn't mean you can't exercise your green thumb. Fall is the season to turnip your beets (ba dum tiss), as well as plant greens like arugula and spinach.
Photo via Instagram /
milbergerssa

Plan a Zoom Halloween Party
We can't recommend that anyone gathers indoors for a Halloween bash this year, but that doesn't mean the festivities are a bust. Instead, deck out in all black with some wicked scary makeup and join your friends for a Zoom Halloween party. You can coordinate costumes, play co-op party games like Jackbox or Among Us, or just sit around and tell each other spooky stories.
Photo by Lucas Mendes via Unsplash

Enjoy Cooler Temperatures at a Local Park
Enjoying the great outdoors doesn't have to entail a strenuous workout. San Antonio's parks have plenty of wide open spaces to appreciate, whether it's having a small picnic, taking a leisurely walk or reading a book.
Photo via Instagram /
rebeccafiala84
Get Some Cozy Fall Cocktails To-Go
While Taco Cabana's Pumpkin Spice Margarita doesn't sound like our cup of tea, plenty of San Antonio eateries have delicious seasonal offerings that are worth trying. Since we won't be able to safely sit at a bar for the foreseeable future, the next best thing is grabbing cocktails to-go.
Photo via Instagram /
feedsthebexar
Vote in the 2020 Election
Find your voting location and other information here.
Sure, it may not be particularly fun or sexy, but what's better that doing your civic duty and having your voice heard? Early voting runs from October 13-30 in Bexar County, and election day is on November 3.
Photo by Sanford Nowlin

Have an At-Home Horror Movie Marathon
What better place to scare your pants off than right at home? Particularly since it's frowned upon to remove your trousers in public. Between streaming services like Netflix and Amazon Prime, and even horror-centric Shudder, it's easier than ever to binge all your terrifying favorites, from '80s slashers to modern horror blockbusters.
Photo by Warner Bros. Home Entertainment

Take a Road Trip to See the Changing Leaves
Sure, Texas doesn't hold a candle to the deciduous hues New England, but our fall foliage still puts on a show. Whether you take a leisurely drive through the Hill Country or go on a weekend camping trip at a nearby state park, Texas has plenty of autumn scenery to show off.
Photo via Instagram /
mesclovon
San Antonio Current Staff24 images
San Antonio Current Staff144 images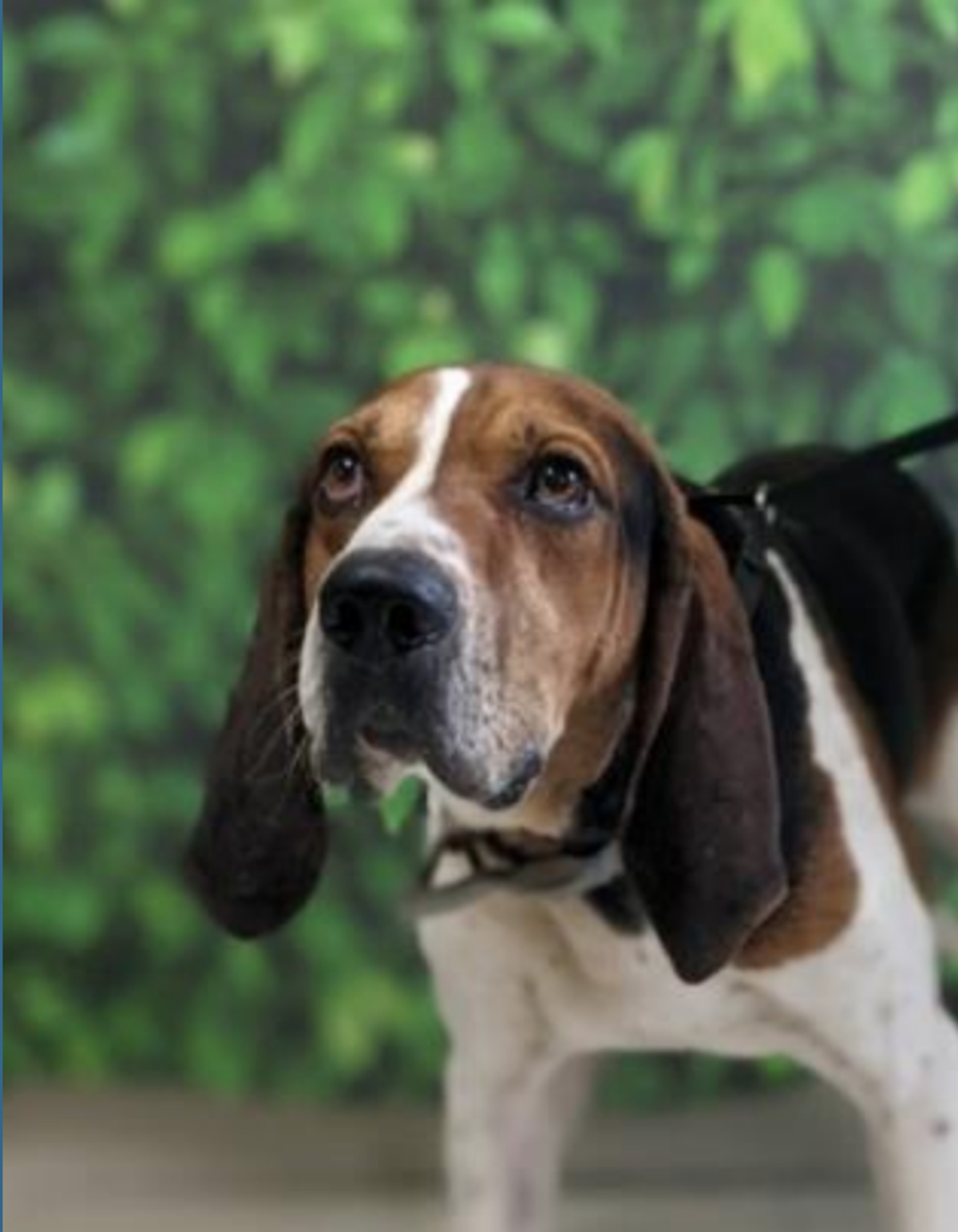 San Antonio Current Staff65 images
1/20